"PCAP or it didn't happen" T-shirt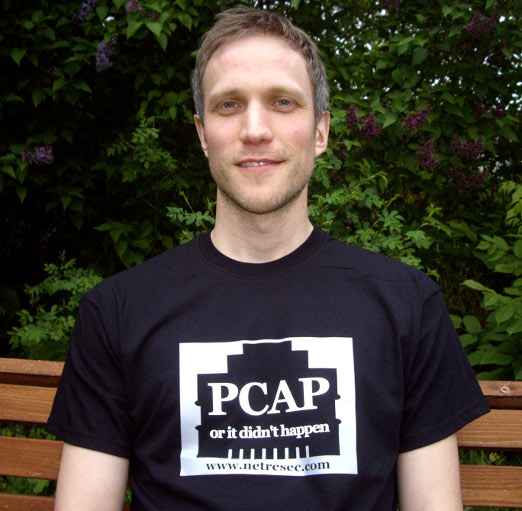 Tshirt specs:

Color: Black
Print: RJ45 socket in silver, "PCAP or it didn't happen" in white
Fabric: 100% cotton
Price: $12.00 USD per t-shirt + shipping cost.
Shipping cost: $9.00 USD for the first item and $3.00 USD for each additional item.
Please note that the prices above do not include VAT.
Want one for yourself? Simply send an email to sales@netresec.com and let us know:
Your size: S / M / L / XL / XXL [size chart]
Your shipping address
We will then send you a payment link via PayPal. Your ordered teeshirt will be shipped as soon as we've received your payment. We ship to customers world wide!